PUPPIES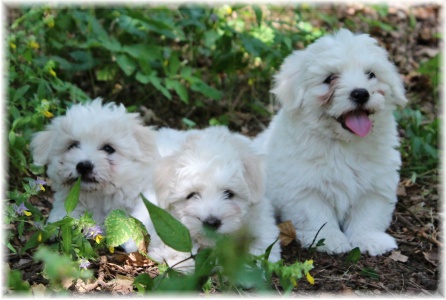 We currently have no puppies and we do not plan any now.
Puppies from our kennel grow up in a flat with the ceaseless contact with people. They are devolved to a new owner chiped and vaccinated.
Every puppy gets to its new home:
Pedigree
Contract of purchase
Pet passport
Documentation with basic facts about its life in our family
DVD with photos from first months of its life
Brief "directions for use", that is mean the most important things which should a new owner knew about the care of a puppy
Basic equipage contained a leash and a collar, its feeding bowl and its favourite toy
Blanket with "the smell of home"
Meal, that it used to eat, for cca one week
Few treats for training and biting
But chiefly you will bring at home the small dog, who will be prepared to become your best friend.