PHOTOGALLERY AND VIDEOS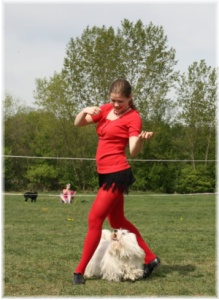 I prepare photogallery which contains moments of our life for you. You can look over photos from our holiday, competitions or dog shows. You find photos of our puppies here, too.
I prepare some videos, too. You find videos mainly from dogdancing here. I am preparing now videos of our puppies.